Commissions
Whether it's your home, business space or a newly renovated restaurant in need of bringing to life, listening to detailed requirements are essential to creating the right piece.
Whilst I can paint figuratively or copy to reflect an image accurately, my preferred style is abstract. This enables me to represent your ideas in a more symbolic manner using abstract expression, which I absolutely love.
Where artwork is required for business purposes or for your clients, early involvement in the brief is advantageous to understand specifics of the design team. Visualising the commercial space helps to create unique pieces that compliment, not detract.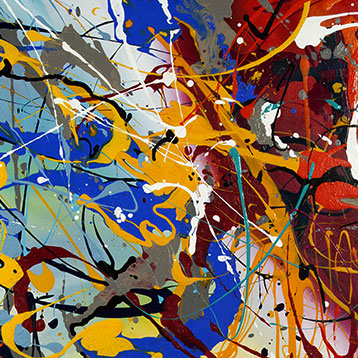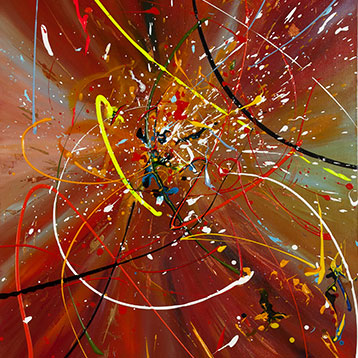 Bespoke artwork at a fixed price
Simplicity is key. By discussing and agreeing on your artwork needs that results in a written Proposal of Works (this includes estimated materials, time and cost, based on the painting process, including factors such as allowances for paint drying in between layers) a price is agreed and fixed at that point. This does not change, even if iterations are required to ensure the artwork is to your complete satisfaction.
A consultative approach
Discussing how you visualise your artwork is essential to creating a final piece that you will love. This can range by email, phone or face to face, depending on what yours or your client's brief is, and where seeing the space may be necessary for me. I live in West London, and would also welcome those who wish to see my existing artwork before proceeding with a purchase or commission. There may not be a formal gallery but I have an excellent coffee machine and love the opportunity to meet prospect clients either at your home or business, or mine!